The DAMOCLES Compound Events Final Conference will take place in at the Portuguese Institute for the Sea and Atmosphere (IPMA-Algés) in Lisbon, Portugal. Algés is close to a number of Lisbon landmarks and sightseeing spots. The address is: Avenida Alfredo Magalhães Ramalho, 6, 1495-165 Algés.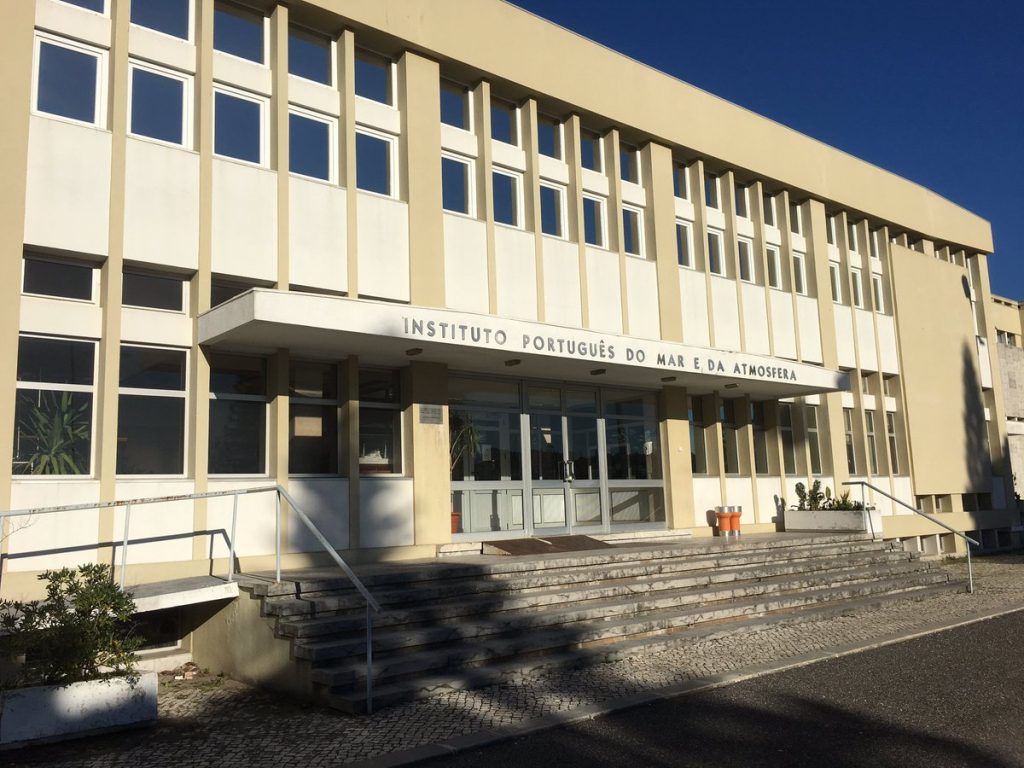 Algés is served by a tram (15E) coming from Praça da Figueira (old downtown, served by two metro lines), which is an approximately 45-minute, but very pitoresque, ride.
There are also several bus routes (723, 729, 750, 751, 776) and the city train (see red circles on the image below) that can be taken.
See also the metro/train network map at the end of this page. Algés train station is reachable by Cais do Sodré (served by the metro's green line and several bus routes) or from train stations all around the city center by changing at Alcântara Terra/Mar (separated by a short walk). You can plan your trip here.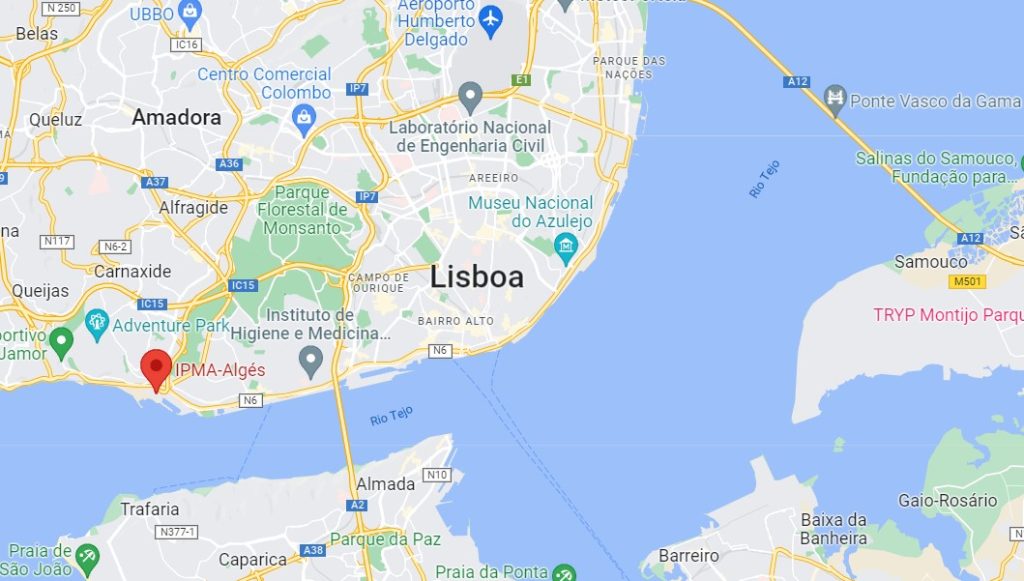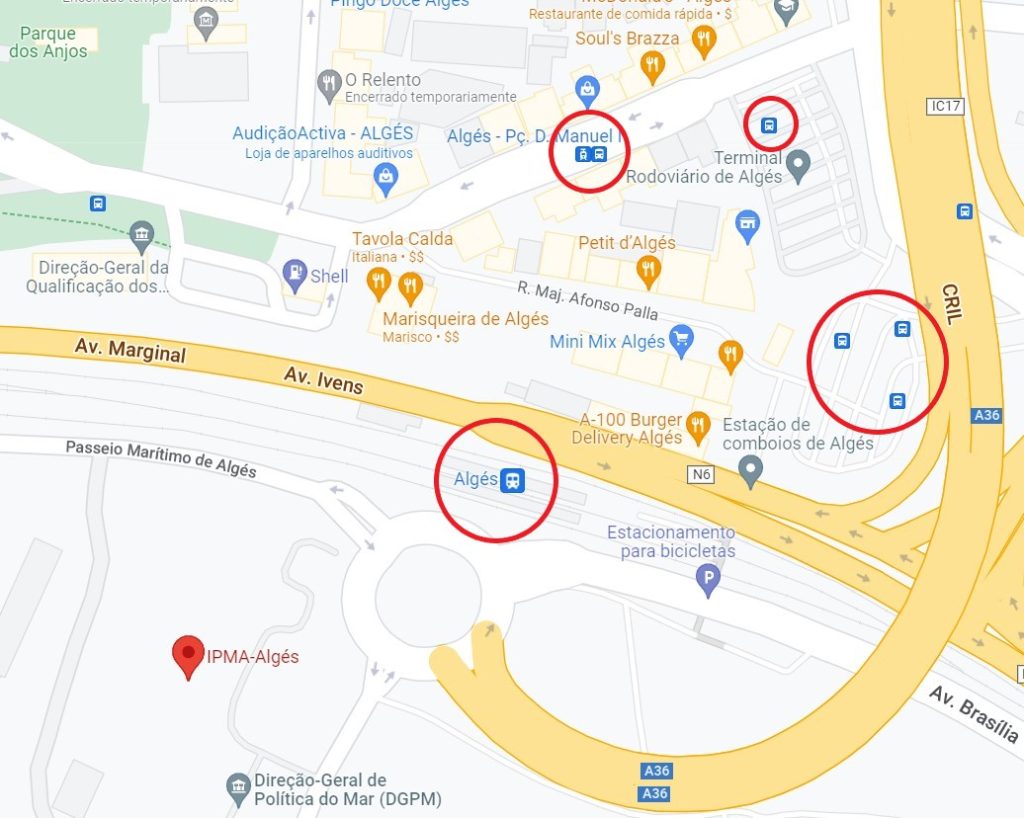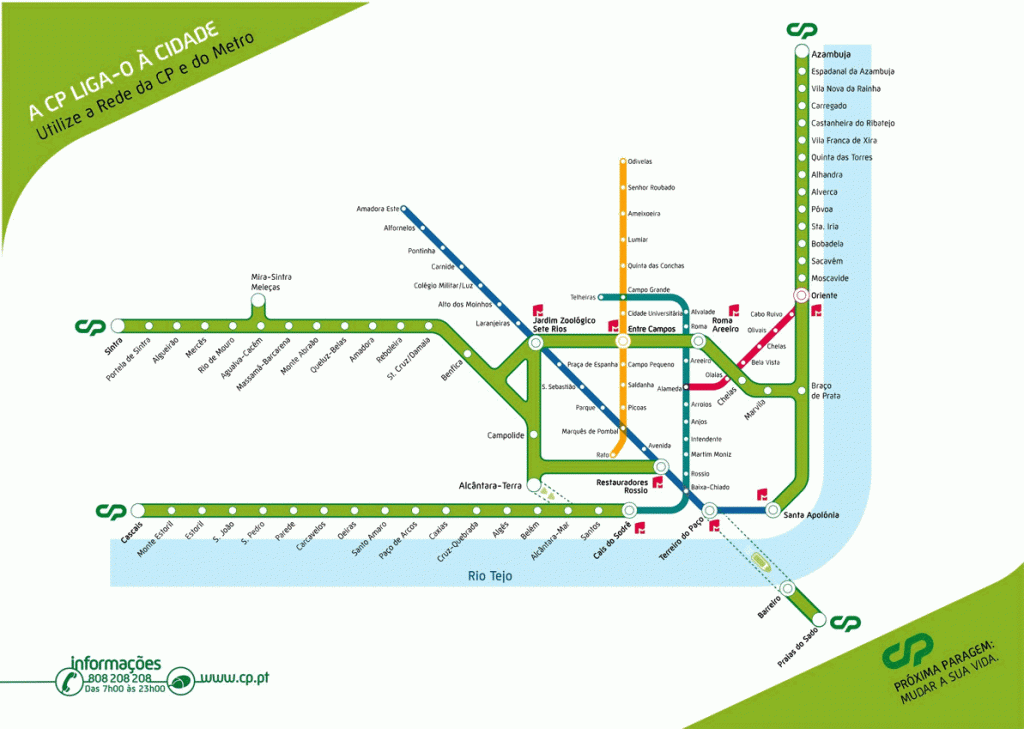 For any city public transport you need to purchase a reusable card (VIVA Viagem, available on any metro station on ticket vending machines) and charge it with trips. These trips are valid in any public transport (metro, bus, tramway, train) within the city limits. You need to validate your card each time you get on board and you can recharge it as many times as needed.
The airport is served by the metro red line and several bus routes. It takes about 30 minutes to reach the city center and about 1 hour to reach Algés.